This Wednesday, June 6th marks the 20th the anniversary of the unsolved murder of 16 year old Dena Dean. The Dean Family will commemorate the anniversary by holding a vigil to remember their daughter and pray for justice. Members of TCSO's Cold Case Task Force will be there to staff our Command Post and speak with anyone who wants to stop by and offer potential leads on the case.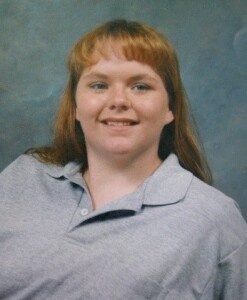 This year's memorial will be June 6th at Family Fellowship Church: 6105 W. 63rd St, Berryhill. The Dean Family, Task Force Members and Sheriff Regalado will be available for media interviews from 11:00 am to 12:30 pm.
In the two years since TCSO's Cold Case Task Force was formed, volunteers have spent countless hours investigating the Dean murder. New witnesses have been interviewed and multiple search warrants have been served. These efforts have moved the Task Force closer their goal of seeking criminal charges against Dena's killer(s).
In addition to the Dean murder, the Task force is investigating 29 additional TCSO Cold Cases. Four of those cases are currently very active. Tipsters can leave messages regarding any of these cases by calling the Task Force Office: 918-596-5723.
For more information about TCSO's Cold Cases: http://tcso.org/resources/cold-cases/